Premier Li Keqiang called on Monday for further efforts to drive agricultural modernization and manufacturing upgrades amid China's economic transformation. Source China's Daily
GEFIRA provides in-depth and comprehensive analysis of and valuable insight into current events that investors, financial planners and politicians need to know to anticipate the world of tomorrow; it is intended for professional and non-professional readers.
Yearly subscription: 10 issues for €225/$250
Renewal: €160/$175
The Gefira bulletin is available in ENGLISH, GERMAN and SPANISH.
RELATED NEWS
The eurozone's manufacturing sector remains stuck in a rut as its two largest economies missed expectations and continued to contract in April, according to a closely watched survey of industry executives.
The IHS Markit Purchasing Managers' Index for manufacturing in Germany rose slightly to 44.5 from 44.1 previously, but this was below expectations in a Reuters poll of an increase to 45.Source Financial Times
The U.S.' top regulator approved two more projects to export LNG;
Tellurian Inc.'s proposed $28 billion Driftwood terminal in Louisiana and Sempra Energy's Port Arthur LNG project in Texas;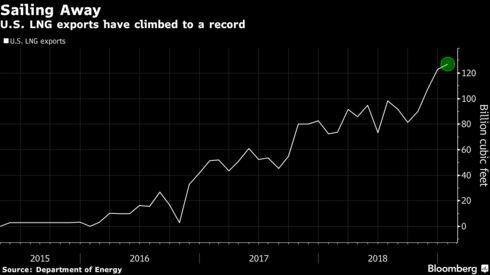 Poland's industrial sector maintained a decent rate of activity in March, despite a slowdown in Germany and the eurozone. Still, GDP in the first quarter should moderate due to weaker contributions from construction and transportation. Source: ING Think